This is my collection of personel recorded mp3s that I occationaly get in to my head to post online. If you see any thing you like please feel free to comment on it.
Country Folk Can Survive
---
written & recorded by Hank Williams Jr.
https://youtu.be/SQCeUtWynTM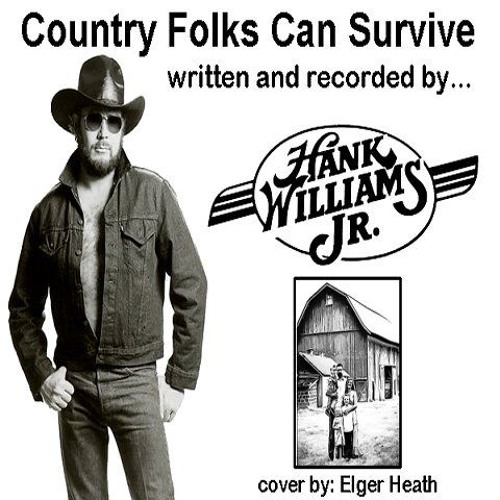 While Randy Travis and Ricky Skaggs were attempting to bring Country Music back to its roots, Hank Williams Jr. was attempting to move it out of the dark ages and into the world of Hill-billy Rock.
I sat down one afternoon and racked my brain for something different to sing. I came up with this song although I'm still not quite sure why. Rock-a-billy isn't my forte, you see and frankly I which I'd done a better job on the cover of this tune but some days things just don't go the way you want.
'Country Folk Can Survive' was written and recorded by Hank Williams Jr. and released in 1982. From the first moment I heard it I both liked it and resisted it. It sort of made country folk out to be a bunch of gun totting rednecks and I am from the country I am somewhat put off by that message. Here in Canada, not everybody owns a gun or even wants to. Sure farmers have their long guns, but those are for killing the odd rabbi d skunk, chasing the raccoon out of the garden and hunting ducks.
Still... there is an emotional appeal within this song that touches even my heart and yesterday, as I searched for a song to play, this tune came back to my mind completely in tact, so I recorded it and here is a rough cover of 'Country Folk Can Survive'.
Views
2782
Comments
0
Comments