This is my collection of personel recorded mp3s that I occationaly get in to my head to post online. If you see any thing you like please feel free to comment on it.
Lonely Alone
Posted 12-29-2016 at 01:51 PM by
Bishop
---
written by J. D. Martin and John Jarrard
recorded by The Forester Sisters
https://youtu.be/AAn0g2Y0nFs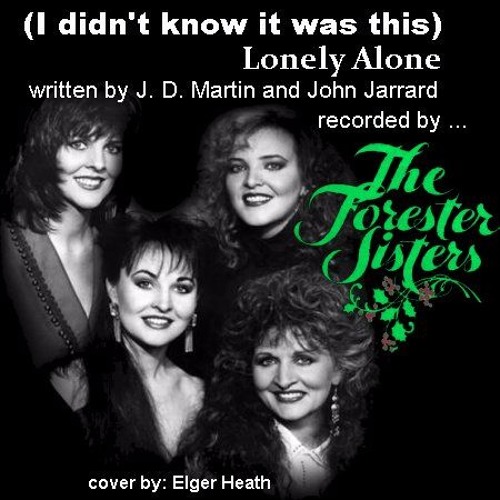 In 1986, the Forester Sisters released a tune called 'Lonely Alone' which was written by J. D. Martin and John Jarrard. I was quite taken by the song, right off the bat, but back then I was working on a tractor and didn't have the opportunity to write out the lyrics so it never was one of my regular tunes.
Now and then, I have to admit, I have to express my gratitude to the creators of the internet because, without the World Wide Web I likely would have never found the words to this song. I am pleased with how this cover turned out. I suppose it could have been better but I like it and I hope you will too. Here is my cover of a tune that doesn't get played as much as it should, 'Lonely Alone'.
Views
3654
Comments
0
Comments