This is my collection of personel recorded mp3s that I occationaly get in to my head to post online. If you see any thing you like please feel free to comment on it.
Don't Squeeze My Sharmon
Posted 11-23-2018 at 12:00 AM by
Bishop
---
written by Carl Belew & Van Givens
recorded by Charlie Walker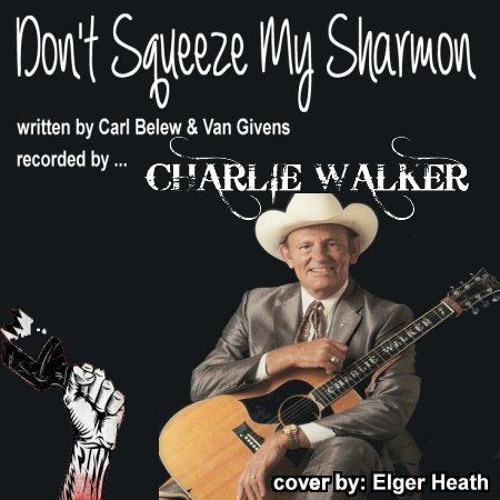 https://youtu.be/FepCOl3HzvA
My Uncle Charlie was the only brother in my father's family who did not sing or play an instrument. He was a real cowboy like figure. A loner and always separate from the rest in certain ways. He once told me that his out-right favorite Country song was 'Don't Squeeze My Sharmon'. He laughed a lot and always wore a big cowboy hat and a bright, broad grin. He was a hard man, not to like. Tall and thin, always in a checkered shirt and boots, like all of my uncles from my father's side, he was a born story teller and I guess that he just liked the story in this song.
Written by 'Carl Belew and Van Givens', this tune was recorded by Charlie Walker in 1967. It tells about a young fella out for an evening of fun and dancing, who courted a charming, young lady and a load of troubles on the dance floor. The hook-line, though the name is spelled differently, was almost utterly lifted from a popular advertisement of the day for Charmin toilet-paper, of course toilet-paper plays no role in the tune at all.
Personally I thought it was an O.K. piece, but I felt that it was just one verse too short and that it didn't quite come to an adequate end so I wrote one more, (the last), verse to round out the story. Here is my cover... and my version of 'Don't Squeeze My Sharmon'. I hope that you will enjoy it.
P.S. I work in a Wal*mart store, stocking the chemicals and washroom paper goods isles and I know Shamon, (Charmin), very well. I don't think she would mind that I modified the lyrics of the song slightly.
Views
1232
Comments
0
Comments