This is my collection of personel recorded mp3s that I occationaly get in to my head to post online. If you see any thing you like please feel free to comment on it.
I Heard My Savior Call
Posted 11-23-2018 at 12:20 AM by
Bishop
---
lyrics by Johnnie Bailes
recorded by Hank Williams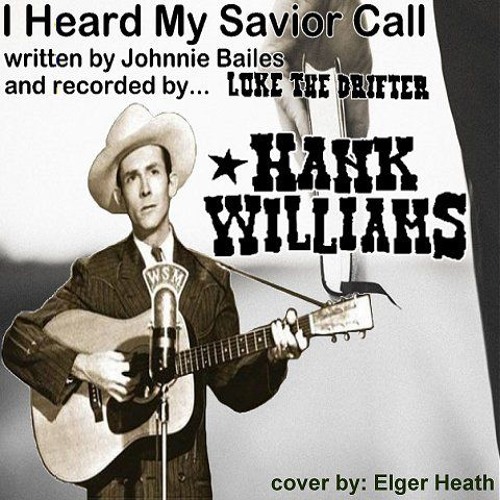 https://youtu.be/aq3jQStr4ms
Now and then I am asked to play a gospel number at the funeral service of a family member of a close friend of the family. This is especially important to me if the person, who has passed on, is an old musician. I always think that a musician ought to be sent off with a piece of live music from some one who knew him or her. So it was that I was asked, by the widow, to perform a gospel number at the service of a cousin of mine. She had the tune all picked out. It was not one I was familiar with, but I looked it up on the net and set about to learn it. The tune was called 'I Heard My Savior Call' and was written by Johnnie Bailes. The musician I heard sing it was Hank Williams Sr.
My version is a little slower than Hank recorded it, but stays faithful to his style. Hank and I have a similar singing style. Likely I picked it up from him. Here is a single track recording of my cover of this tune as I learned it.
Views
2049
Comments
0
Comments