This is my collection of personel recorded mp3s that I occationaly get in to my head to post online. If you see any thing you like please feel free to comment on it.
You Don't Seem To Miss Me
Posted 10-20-2016 at 03:56 PM by
Bishop
---
words and music by Jim Lauderdale
recorded by Patty Loveless (1997)
https://youtu.be/Ui71Bid3-OU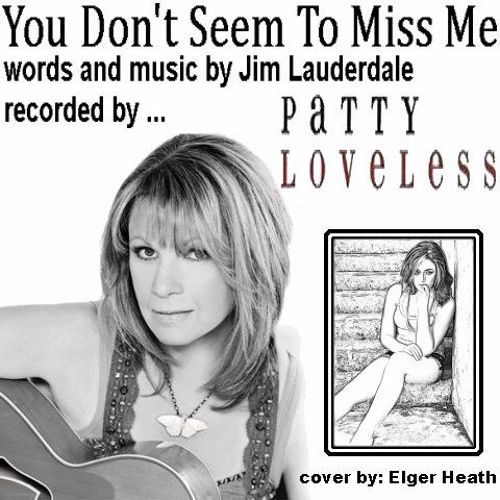 I am always looking for tunes that are unique, great lyrics in a musical format that I have never heard before. A song like that is hard to find because pretty much everything is evolution of what came before, so when I heard "You Don't Seem To Miss Me" I nearly jumped out of my seat with excitement. This is a really great song with a lovely story and wonderful and interesting music. Written by Jim Lauderdale, a recording artist in his own right, it was recorded by Patty Loveless in 1997. This became a hit for her and I can see why. First it's just an exceptional song and second she mad a heck of a recording with it. If your haven't heard the original recording do yourself a favor and check it out.
In the meantime, here is my basic, one track cover of this piece. I hope that you enjoy it.
Views
2258
Comments
0
Comments