This is my collection of personel recorded mp3s that I occationaly get in to my head to post online. If you see any thing you like please feel free to comment on it.
Old Flames Can't Hold A Candle To You
Posted 02-17-2017 at 12:22 AM by
Bishop
---
written by Hugh Moffatt and Pebe Sebert
recorded by Merle Haggard
https://youtu.be/dDiHg0aOlJk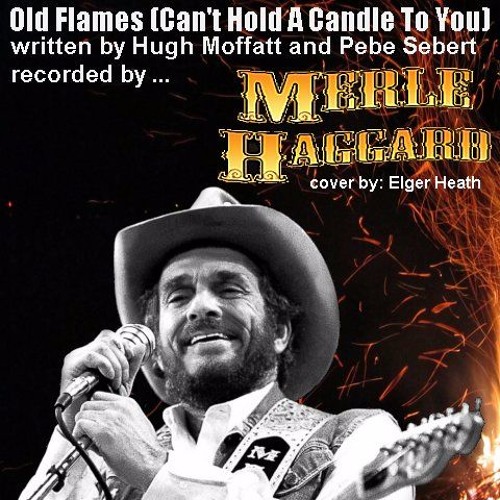 Sometimes simple can't be beat. I like minor keys, accidental chords and musical change overs but now and then you encounter a great song that couldn't be helped by any of these. These are the simple songs set to basic 4/4 or three-quarter-time that always seem to last. Complex twists have their place in music but, now and then, these simple tunes rise to the top and shine brightly. 'Old Flames', written by Hugh Moffatt and Pebe Sebert, is just such a song. It haunts my memory like a ghost disappearing for a while and then coming back with a vengeance. I think that the artist I recall doing the number best was Merle Haggard, although I'm not as particular about the version I heard on YouTube. Whoever dropped this bomb shell upon me left an indelible mark.
Today I was looking for an excuse to pick up my guitar and this number came into my head so I thought I'd record a cover of it. I hope you like it.
Views
4466
Comments
0
Comments